The SARTrack program started out 16 years ago as an APRS program for Amateur Radio users, with some extra features build in for Search and Rescue organisations.

Now, 16 years later is has grown to a full Search and Rescue and Emergency Management system with (MS-Windows based) Clients & Database Servers and an Android App.


The SARTrack client can still be installed as a very advanced Amateur Radio APRS program, but when installed in 'SAR' mode will operate as an advanced Operational Management system, also capable to overlay a large range of differerent Radio and Satellite Trackers.
The SARTrack software is

free

for
non commercial use.
But please consider making a

donation

to support the ongoing development, use the Donations Page.

Click on the 'The Software' link on the left for detailed information on the system.


Additional information for Search and Rescue users:




-

SARTrack Search and Rescue features
- How to install SARTrack on Linux


-

Deployment in the field: Preparation, Deployment and Operations

.



- How to Track your Teams?
- How to install and set up the Database system (Updated August 2022)
-
Have a look at the recommended Database layout
(PNG Image).
- SARTrack for IMT Managers (PDF - How to use Logistics Support using SARTrack)
-

New Zealand

users only: How to set up TrackMe satellite feed.

The SARTrack (Client & Server) Update history can be found
here.
The SARTrack Member App Update history is here.
NOW Available: The SARTrack Backpack antenna.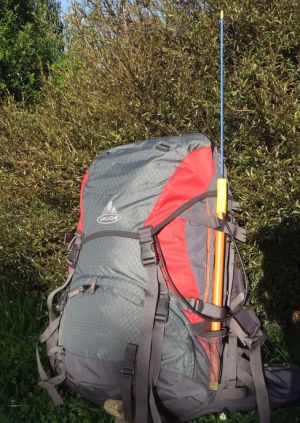 The
SARTrack Backpack antenna
is now available for sale, and helps to support the development of the SARTrack software. The antenna is extremely flexible and strong, and is intended for SAR teams in the field. It will greatly increase the coverage of VHF handheld radios and Trackers, and is in fact a requirement if an external (GPS) microphone is used with the radio. The frequency range is approx. 8 Mc. The default connector is a BNC male.
You can look at a short video clip of the antenna in use on
YouTube
.
The current price is NZD $119 plus freight (to convert in your currency click
here
). The proceeds will fund the further development of the free SARTrack software.
The minimum order is 5 antennas for every given frequency.
Some frequencies are common enough to have a batch made to keep in stock. Other frequencies require a minimum order of 10 antennas. To order, please use the
Contact
page.


SARTrack no longer builds APRS Trackers or Repeaters.

Any New Zealand SAR group wanting to use the dedicated APRS VHF frequency, will have to find somebody to build the Trackers and Repeaters for them. My designs can be used on request.
Please make a donation to support the ongoing development, on the Donations Page.

Last updated 25 September 2022.